2021 is right around the corner so it's time to set up a new bujo. Follow along as I go through my 2021 Bullet Journal Set-Up.
Supplies
This article contains affiliate links. That means, if you click through and make a purchase using an affiliate link, I will earn a small compensation at no extra cost to you.
I got most of my supplies this year from Michael's Craft Store. I love shopping there cause they always have coupons available *wink wink*
The Journal I got this year is an Artist's Loft Dot Journal. I went with this one this year because I want to experiment with watercolor paints and this journal is 120 gsm so the pages are thicker and less likely to bleed through.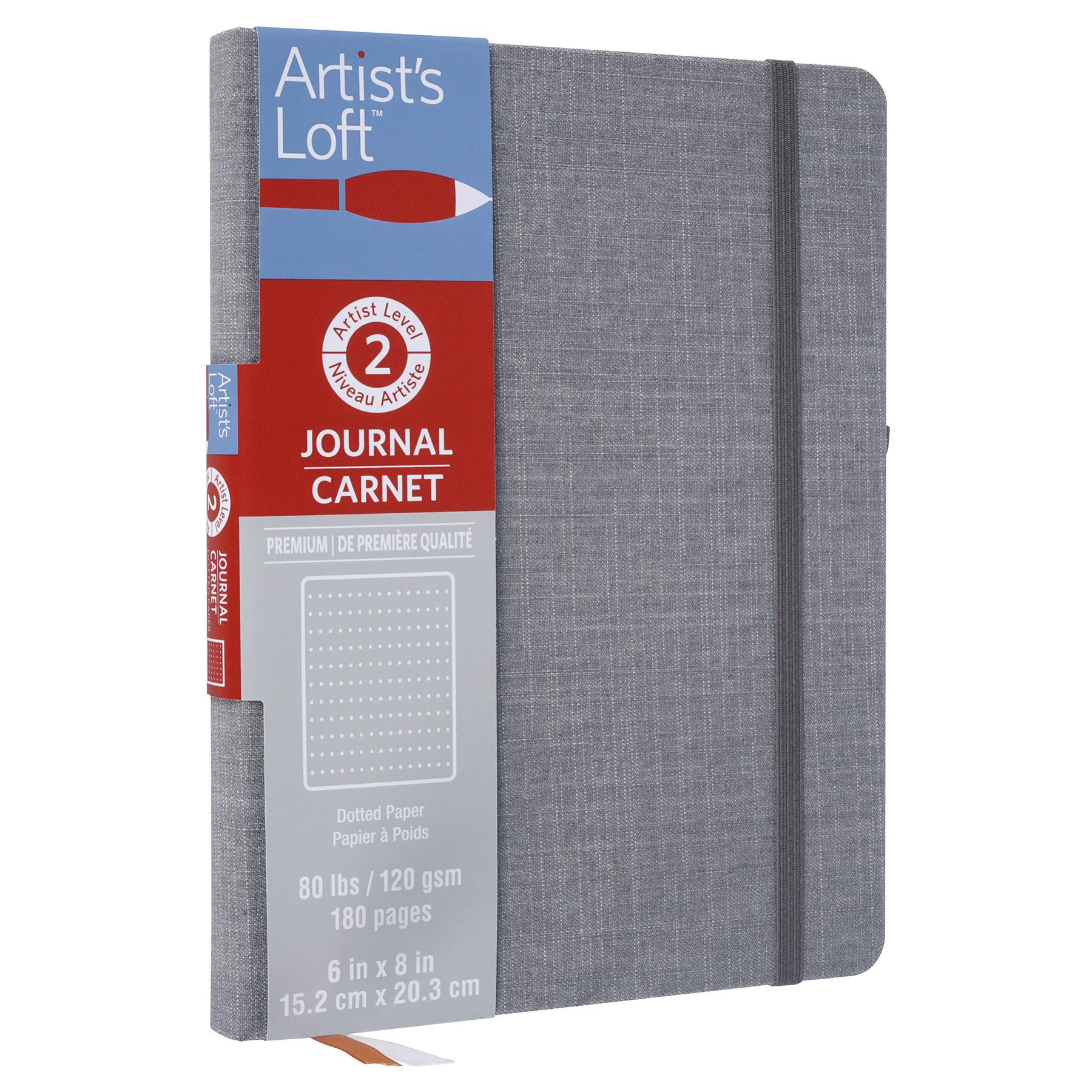 Next, I picked up some new Illustration Pens. This pack of three contains a 0.1 mm, a 0.3 mm, and a 0.5 mm pen. I love these pens cause they don't bleed through the page and they write nice and smooth.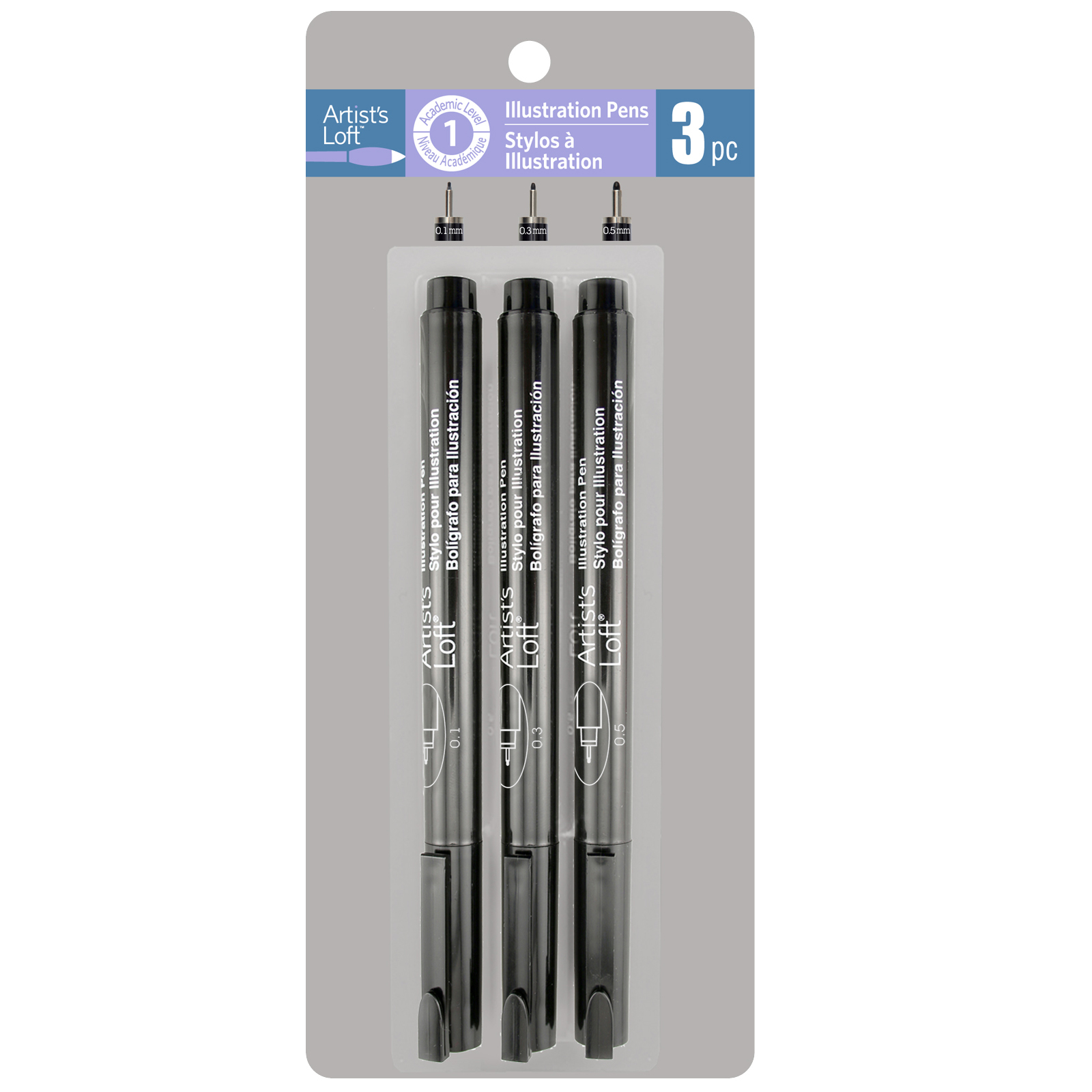 If you're a beginner at bullet journaling, you can just start with a pen and a journal. As you begin to experiment with spreads I recommend picking up some Tombow Dual Brush Pens to add some color to your spreads.
This year I decided I want to learn how to watercolor with the extra time I have at home. I picked up a simple set of watercolor paints from Michael's.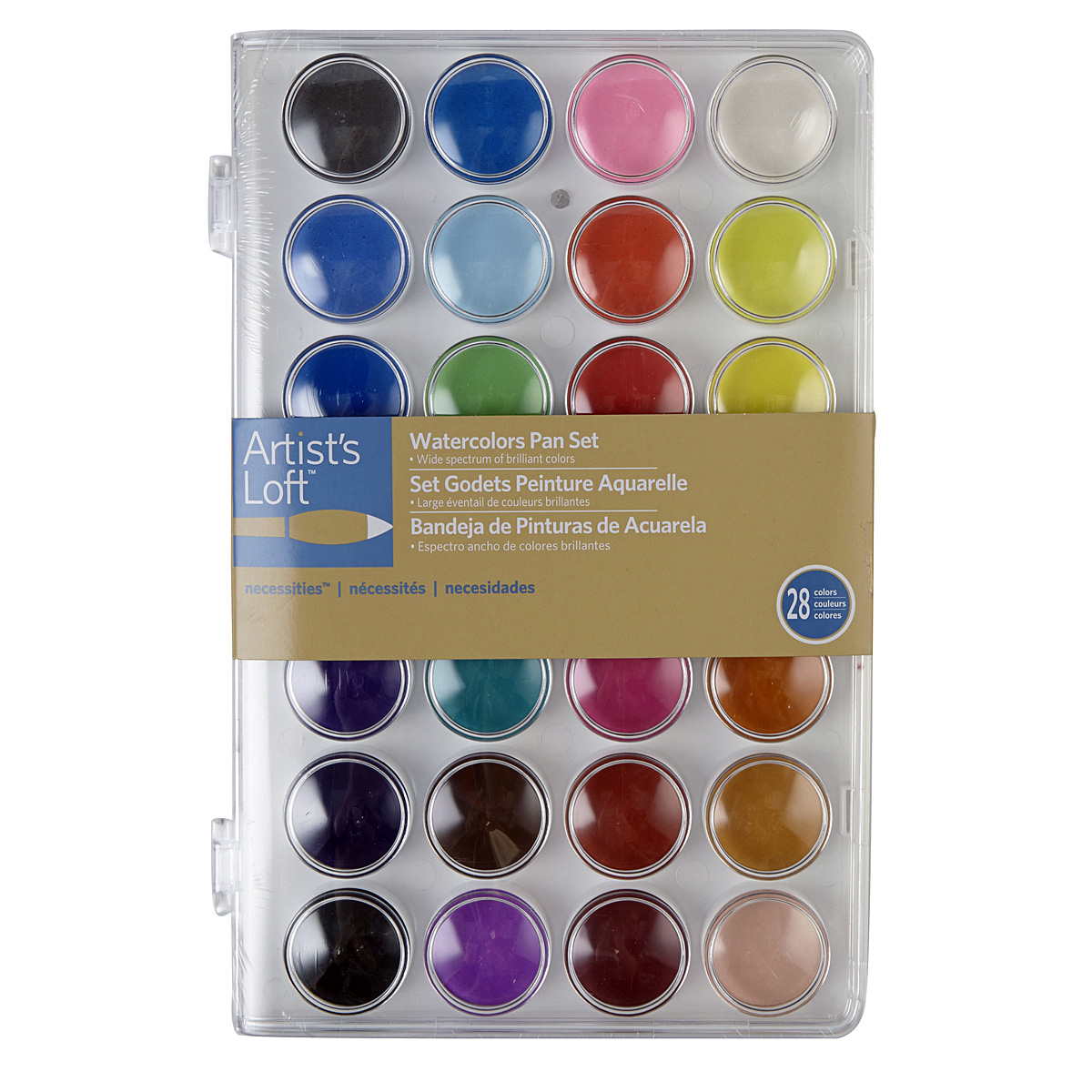 And also some brushes. These are watercolor brush pens. I picked up these cause I didn't know exactly what brushes to use for watercolors. I like them so far as a beginner.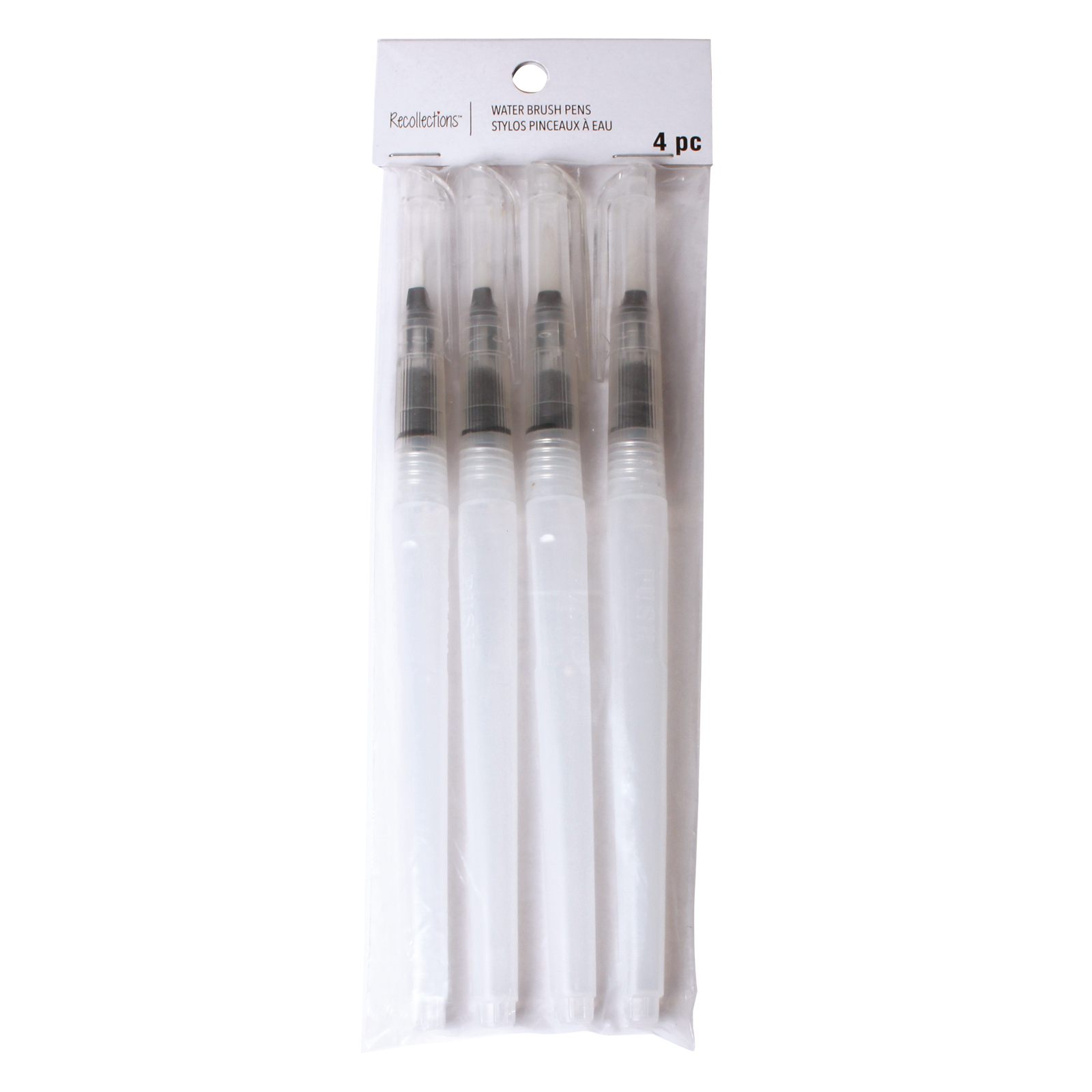 Planning My Setup
When starting a new journal you should take some time to decide what pages you are including in your new journal and in what order they are gonna be. So grab a blank piece of paper and let's plan it out.
First, decide what pages you are going to include and how much space you think you'll need for each spread. I always include a cover page, a future log, and a quote page. Then I knew I wanted to include a books read page, year goals, and a bucket list too. This past year I've seen a grid spacing page, a year in pixels, and a weather in pixels page and decided I wanted to include that. Oh, and of course it's a good idea to track your finances as well.
Now that I know what pages I want to include I have to decide what order they are gonna be in. So I grabbed a pencil and lightly wrote what I was gonna put on each page in my bullet journal. There, that's planned out.
Next, I decided what colors I was gonna use for the theme. I chose to use greens, blues, and purples so I found all my pens in those colors.
Now, I'm ready to start setting up my Bullet Journal for 2021!
Cover Page
My cover page is super simple this year. I decided to just add a few stars around 2021 and that's it. Super simple.
Future Log
Next up, the Future Log. Like I mentioned earlier, I wanted to start incorporating watercolors into my spreads. Starting off simple, I used watercolor for the headers. Then I continued the stars from the cover page.
People use their future log in many different ways. I use it for birthdays and any other events that pop up before I'm ready to make the monthly log. For example, if I planned a trip for June of this year, I'm gonna write it on this page because I haven't made the June month page yet cause it's only December.
Grid Spacing Guide
I recently discovered this page idea. Instead of taking forever to count every box when I'm setting up a new layout, I can reference this page. I put it very close to the beginning of my journal so it's easier to find whenever I need it.
Quote Page
After the first few simple spreads that are included in every bullet journal, I decided to find a quote for the year to separate the first spreads from my yearly trackers. I decided to do this quote because we all need a new start after 2020 but the only way we get a proper fresh start is if we shift our mindset first.
Goals and Bucket List
I went crazy with the watercolor here but I like it. It frames each of my goals for this year nicely. I didn't include a lot about my goals on this page because I'm planning them out somewhere else. I instead found a quote about the goal to help keep me motivated. Then the next page I'm continuing with what I did last year with 21 bucket list items to do in 2021.
What are your goals for next year? And what's on your bucket list for 2021?
Related: How to Set Up Goals for 2021
Finance Trackers
After this past year and the uncertainty it brought, I decided I want to be able to track my finances better. I made a Savings spread to track some of my sinking funds like Christmas, Birthdays, and Vacation. I also decided I should build an emergency fund asap and I'm going to track that here. Then if all goes well, I'm trying to save for a new car too.
Next are my expenses and income. I'm trying to be better about seeing where my money goes so this tracker is gonna help. I'm going to track my day to day expenses somewhere else but this is where my total monthly expenses will go.
Books Read in 2021
This spread is probably my favorite. I incorporated a little bit of scrapbooking stuff for this page. I ripped up some brown paper to add character and found an image off google to print out and put in the spread as well. Thanks to my boyfriend for getting me a colored printer this year, I can print more stuff like this to include in my future bujo spreads.
Year in Pixels and Weather in Pixels
My last two spreads are new this year. The Year in Pixels is to track my emotions throughout the year. It'll be cool to see it filled up at the end of the year and it'll help me reflect over the year as I get ready for 2022.
Then my last spread is the Weather in Pixels. Like the previous page, I'll fill this out every day to show what the weather was. I've been really into tracking the weather lately and it'll be fun to look back at this and see just how often it snowed, or rained, or was cloudy.
Final Thoughts
After I finished my 2021 Bullet Journal Set-Up I started to feel really excited for the new year. I think we are all ready for a new start and to put 2020 behind us. Now that my 2021 pages are set up, it's time to start working on my January spreads. I'll be posting that towards to end of the month so watch for it!
Also, I mentioned a few times that I am tracking some stuff elsewhere. After some reflection on how I used different planning systems this past year, I've decided to have a Dual-Planning System. I'm gonna use my Bullet Journal and one other thing. Check back at the end of the week for that post!
Until then,
Keep Creating!
Alyssa